Visit BG Ohio Integrates ITI Digital Daily Events Calendar to Enhance Visitor Experience and Boost Local Business
BOWLING GREEN, OHIO – Visit BG has integrated the ITI Digital Daily Events Calendar into its website, providing visitors with a comprehensive guide to all the daily events and activities in the area. This feature will make it easier for visitors to plan their trips and ensure they don't miss out on exciting experiences during their stay.
Visit BG is committed to supporting the local business community, and integrating the Digital Daily Events Calendar will provide tremendous value. This feature will help promote local businesses by making their events more visible and encouraging visitors to participate. By attracting more visitors to local events, businesses will have an opportunity to increase their revenue and grow their customer base.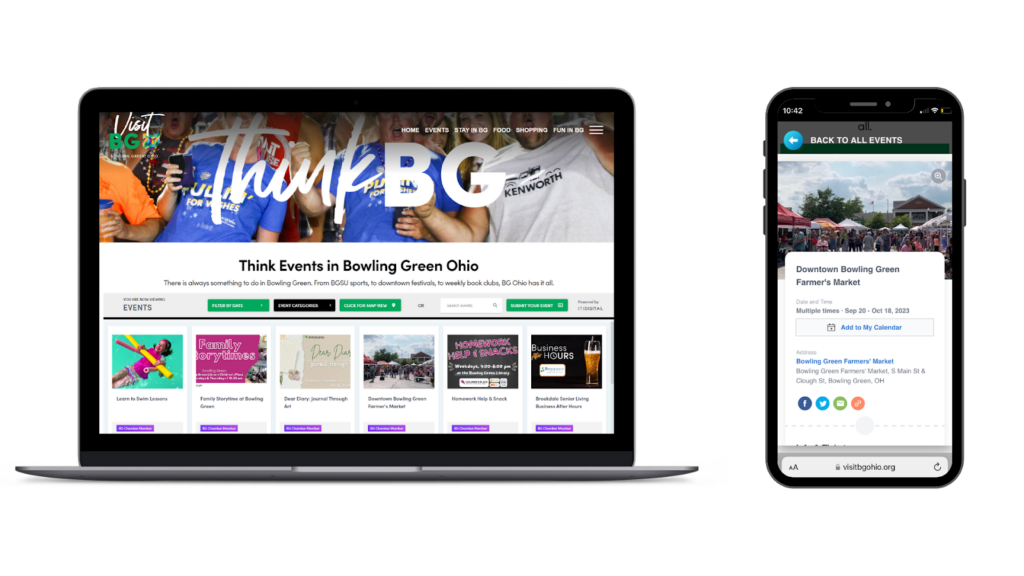 Dynamic and Real-time Event Calendar
The ITI Digital Events Calendar aggregates data from sources such as Google, Facebook, and Eventbrite, providing an unparalleled view of the events in Bowling Green. Visitors can easily browse and filter events by type, date, and location using the intuitive user interface. With complete editing and publishing control, Visit BG can now ensure that the events displayed on the calendar accurately reflect the diverse range of activities happening in the area. The editing feature allows Visit BG to highlight events that align with its marketing efforts and tourism goals.
The features offered through the software allow for efficiencies and staff productivity that are invaluable to the organization. "Implementing the events calendar has made the workload for our staff much more manageable," says Kat Patterson, Marketing and Engagement Lead of the BG Ohio CVB.

The dynamic real-time Events Calendar will offer a valuable resource for Visit BG as they work to promote the City as a destination for travelers. It will provide data on visitor interests, and other important metrics that will help the organization better understand the needs and preferences of its visitors. The information will be used to create targeted marketing campaigns and improve the overall visitor experience.
Automated Events Calendar Benefits Visitors and the Community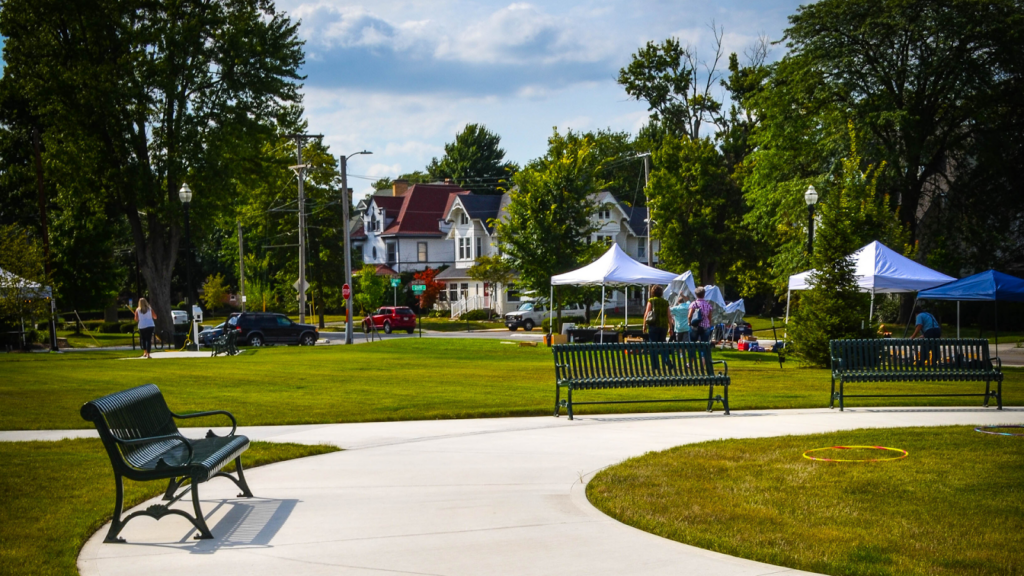 "The most exciting thing about this new calendar is that it gives visitors and community members access to the same information," says Patterson. "I feel this is a huge asset for BG, as many of our community members don't know of events occurring in town and this will also encourage more visitors to come to BG to experience our wonderful events."
Visit BG invites visitors, residents, and businesses to explore the new digital events calendar and take advantage of the many exciting events happening in Bowling Green. Visit www.visitbgohio.org to access the calendar and start planning your next adventure.
About Bowling Green, Ohio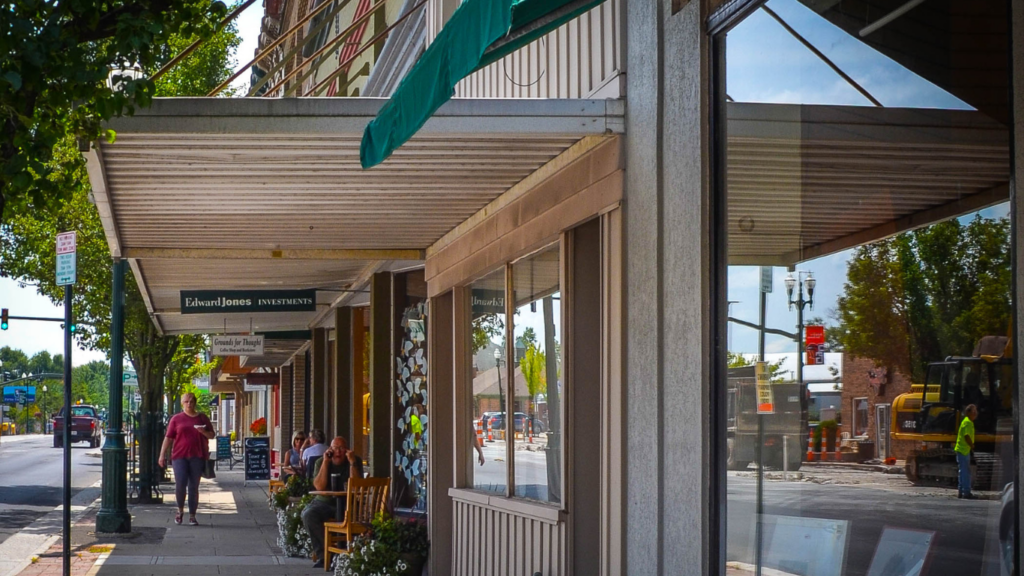 Bowling Green is full of personality, places to go, and plenty of opportunities for all. Visit us and shop the boutiques, grab a meal at our legendary eateries, or see a show at BGSU. Get a little green and explore one of our nine local parks. From flora and fauna to sports and skating, BG parks have something to offer everyone who wants to be outdoors. Have a need to gather? Bowling Green has plenty of venues available…some that accommodate intimate groups and others that can hold thousands of attendees. We're ready. We're welcoming by proclamation. And we're here to serve big thinkers and performers of all kinds.
Ready to see what BG is all about? We're certainly ready for you. We've envisioned it. We've planned for it. All that's missing is you! For more information and to plan your trip to Bowling Green, visit www.VisitBGOhio.org, and VisitBGOhio on Facebook and Instagram.